https://s23209.pcdn.co/wp-content/uploads/2019/09/Instant-Pot-Cheeseburger-Mac-and-Cheese.jpg
Disclosure: This post is sponsored by Cabot Creamery. As always, I only partner with brands that I love and truly believe in, allowing me to create more quick and easy recipes to get us through the week without breaking the bank. All opinions expressed are my own.
Cheeseburger macaroni? YES, PLEASE! Hamburger meat, pasta and an epic cheese sauce. All made in ONE POT. Too easy!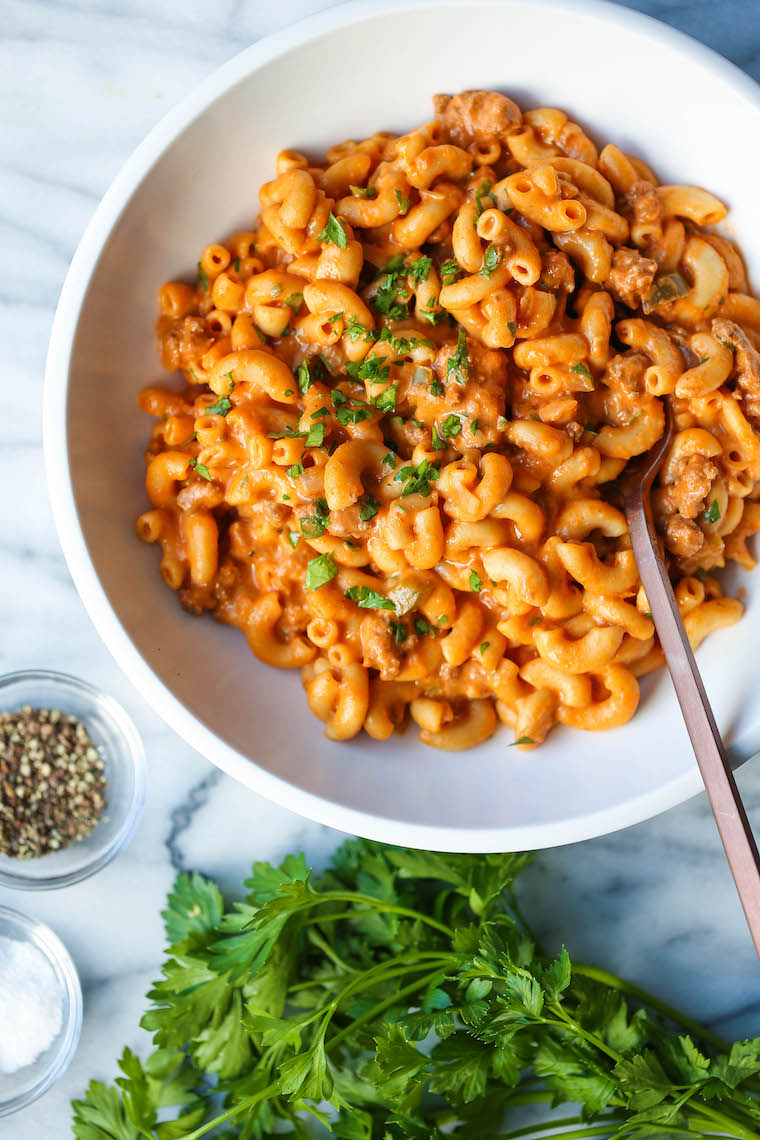 It's been a bit hectic here. With the move, the traveling, the wedding planning, and the holidays, we've been constantly on the go-go-go.
But even with our super busy schedules, I can still whip up this cozy, comforting cheeseburger mac in a flash.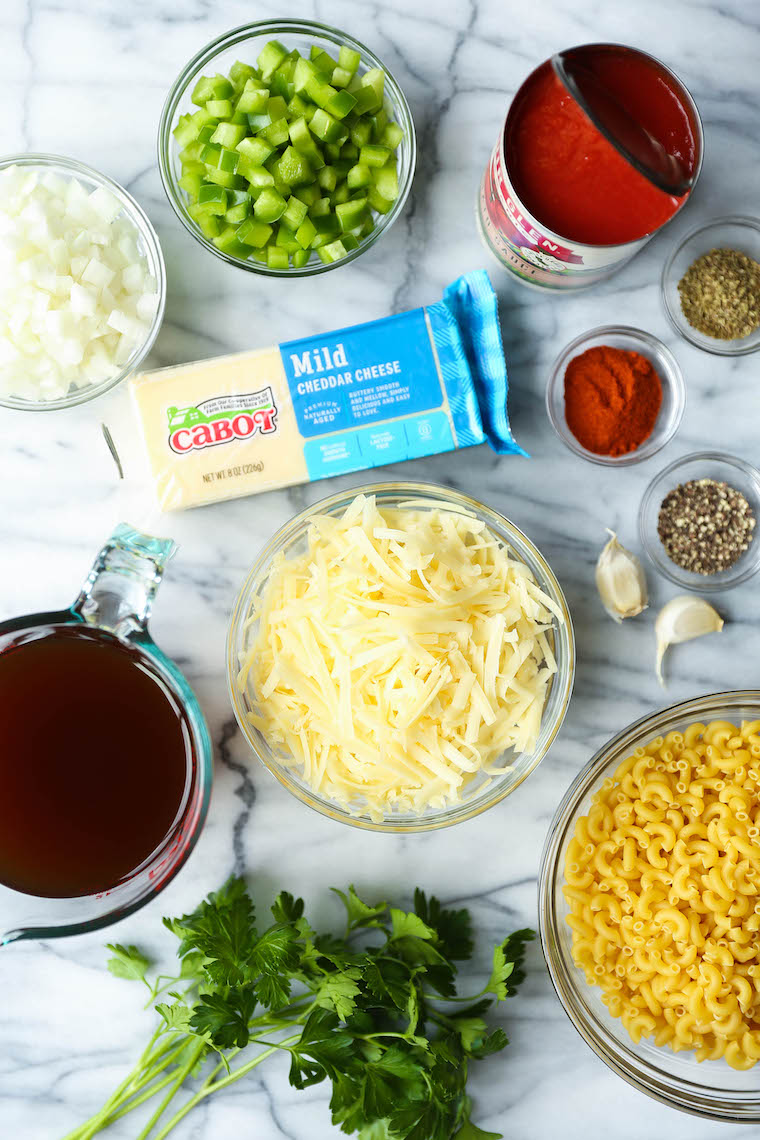 That's right. You read that right. It's cheeseburger MAC. AND. CHEESE. Aka, homemade hamburger helper made a million times better thanks to Cabot cheese.
Owned by 800 farm families throughout New York and New England since 1919, Cabot creates the best cheese and dairy. So it's no wonder that this mac and cheese yields that super creamy, super epic cheese sauce.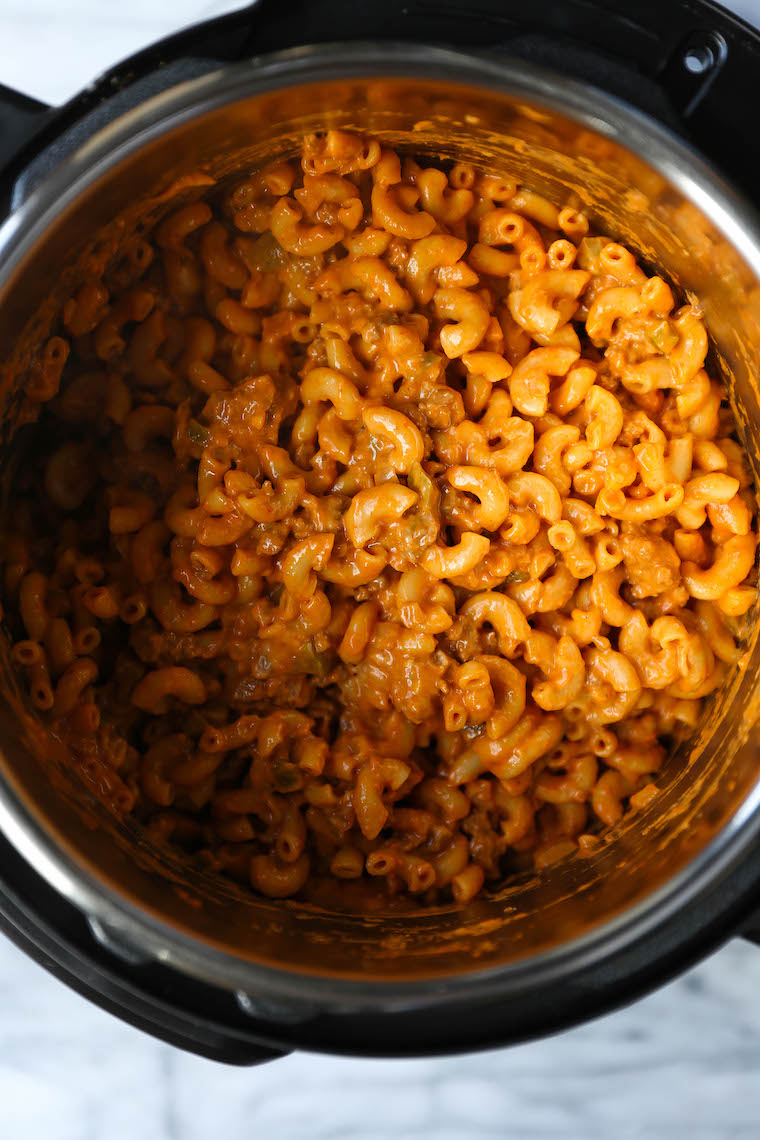 And my favorite part? You can throw all of it in the Instant Pot®! And I mean, all of it, even the uncooked pasta. You barely have to lift a finger here.
After the quick-release, you can stir in all the cheese, letting it melt right into the pasta. The key here is using a good quality cheese, like Cabot Mild Cheddar Cheese. It will make all of the difference!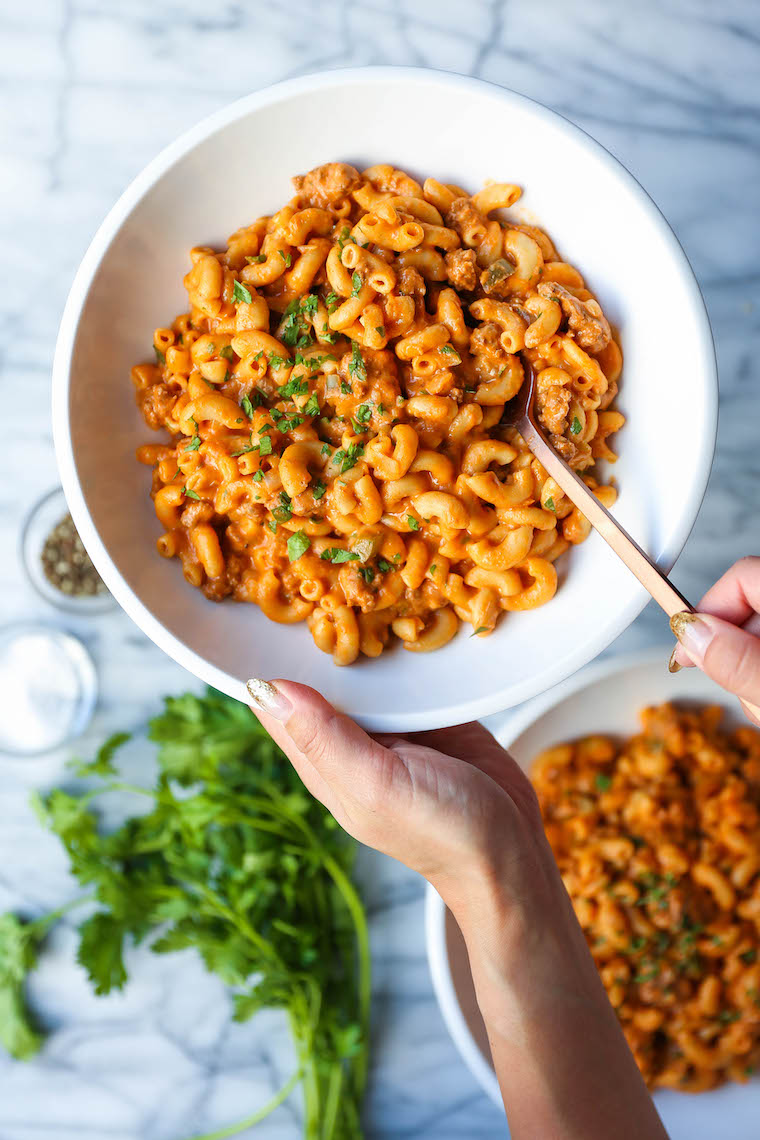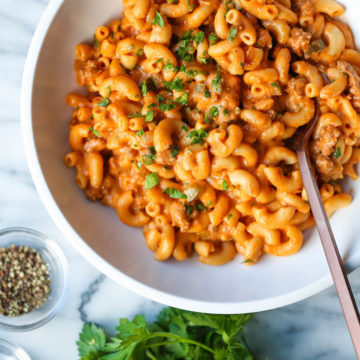 Instant Pot Cheeseburger Mac and Cheese
Cheeseburger macaroni? YES, PLEASE! Hamburger meat, pasta and an epic cheese sauce. All made in ONE POT. Too easy!
20 minutes20 minutes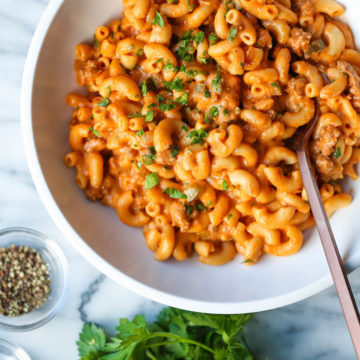 Ingredients:
1 tablespoon olive oil
1 pound lean ground beef
1/2 medium sweet onion, diced
1/2 green bell pepper, diced
2 cloves garlic, minced
1 1/2 teaspoons paprika
1/2 teaspoon dried oregano
3 cups beef stock
1 (15-ounce) can tomato sauce
12 ounces elbow macaroni
Kosher salt and freshly ground black pepper, to taste
1 1/2 cups shredded Cabot Mild Cheddar Cheese
1/2 cup heavy cream
2 tablespoons chopped fresh parsley leaves
Directions:
Set a 6-qt Instant Pot® to the high saute setting. Heat olive oil; add ground beef and cook until browned, about 3-5 minutes, making sure to crumble the beef as it cooks; drain excess fat.
Add onion and bell pepper, and cook, stirring frequently, until tender, about 2-3 minutes. Stir in garlic, paprika and oregano until fragrant, about 1 minute.
Stir in beef stock, tomato sauce and pasta; season with salt and pepper, to taste. Select manual setting; adjust pressure to high, and set time for 5 minutes. When finished cooking, quick-release pressure according to manufacturer's directions.
Stir in cheese and heavy cream until cheese has melted, about 1-2 minutes; stir in parsley.
Serve immediately.
Did you Make This Recipe?
Tag @damn_delicious on Instagram and hashtag it #damndelicious.
The post Instant Pot Cheeseburger Mac and Cheese appeared first on Damn Delicious.
from RSSMix.com Mix ID 8174097 https://damndelicious.net/2019/12/06/instant-pot-cheeseburger-mac-and-cheese/